Hayley-Ann Beaghan Identity
Identity design for client on business cards.
Interior design student needed a simple identity for her final year show, the only deliverables were business cards. The individuals style was minimal and modern with an emphisis on clean design.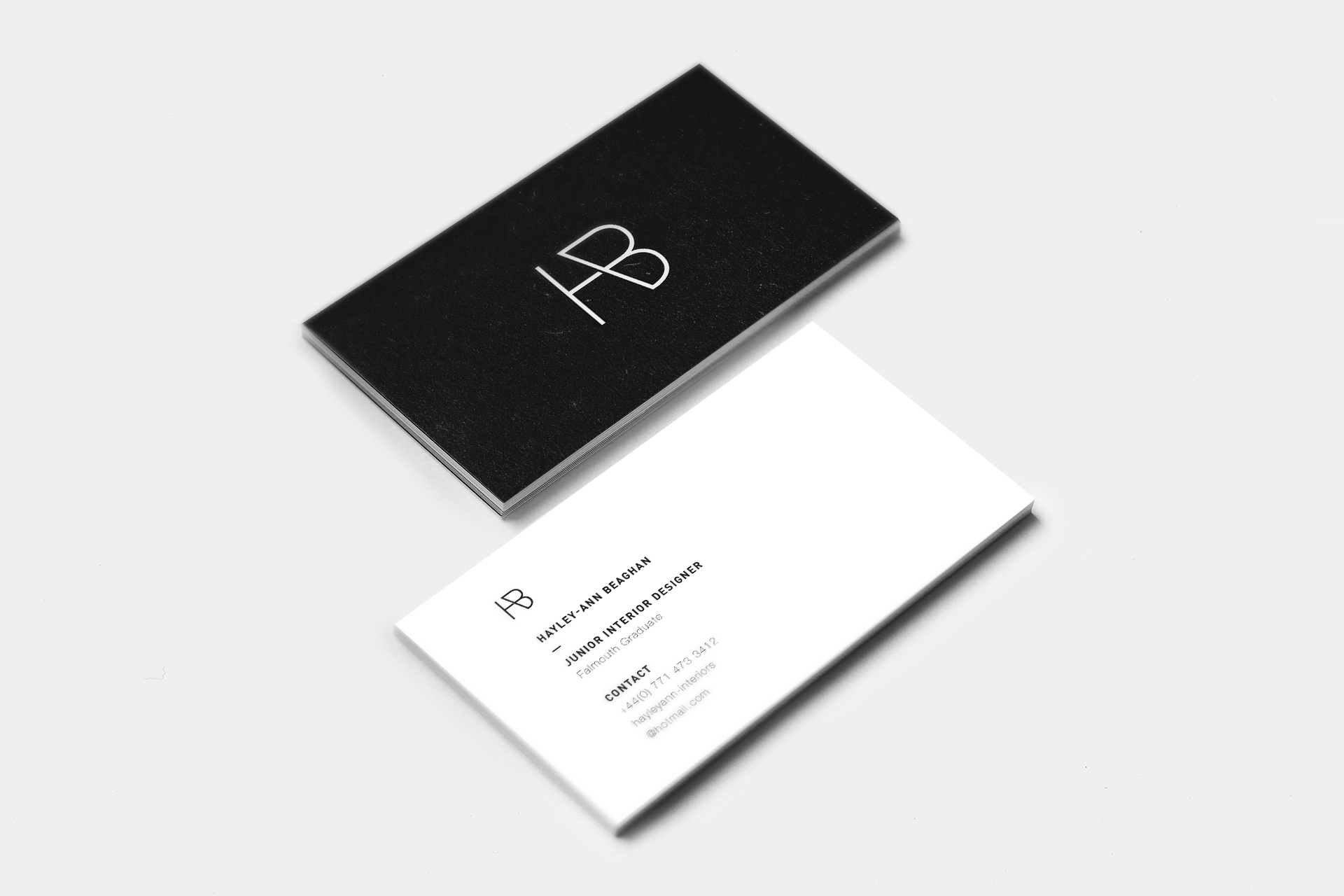 The first concept was inspired by the structural angles of minimalist buildings, the copy reflected this by seeming to meet at a the inside corner of two adjacent walls.
The second concept was inspired by minimal furniture. The logo mimiced the designs of the furniture giving the design a 3 dimensional aesthetic.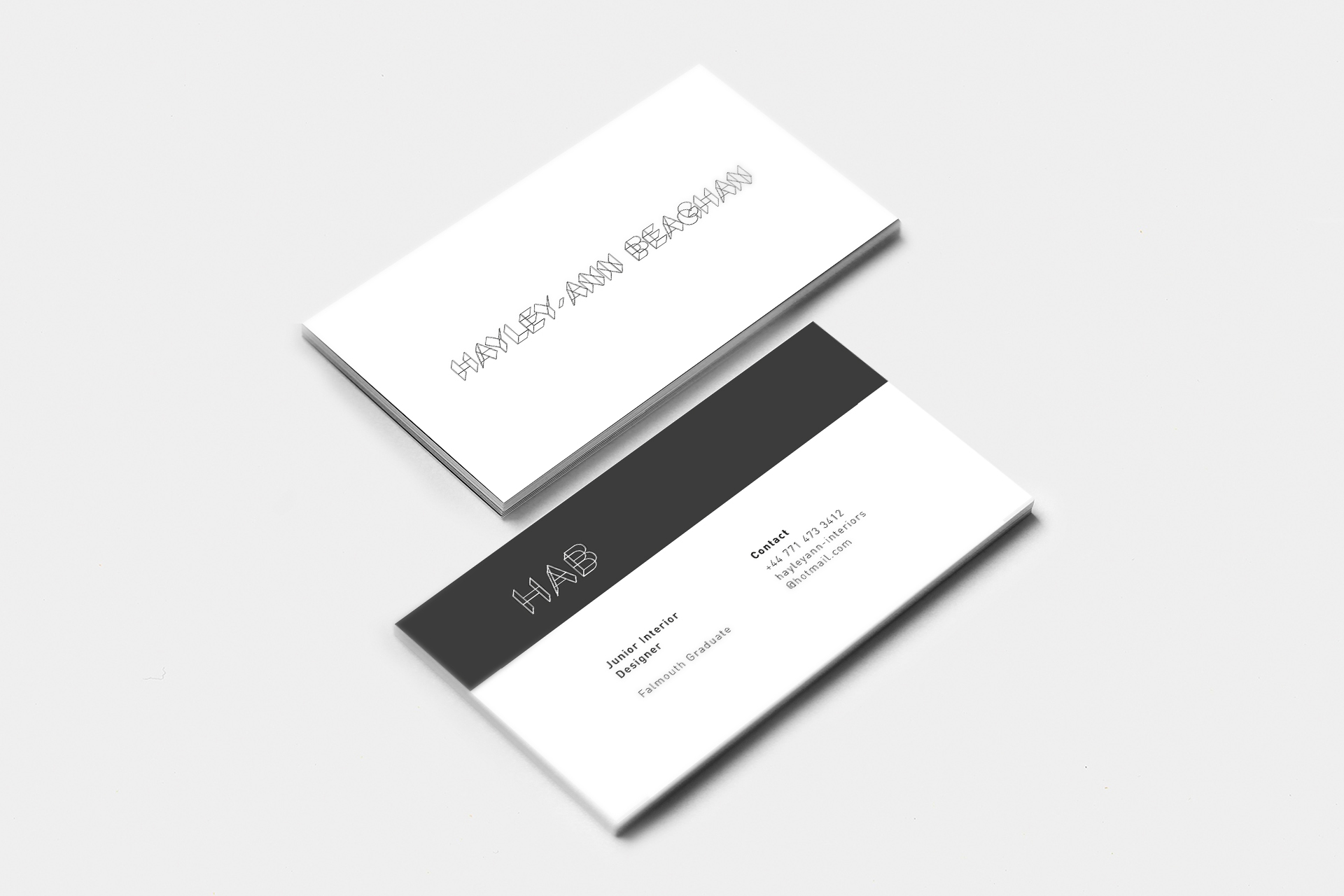 The final logo was a simple take on a ligature between the clients initials H,A and B. The letters all came together in this simple minimalist mark which is shown on black and white examples. Also a demonstration of how different reverse options could have worked.